About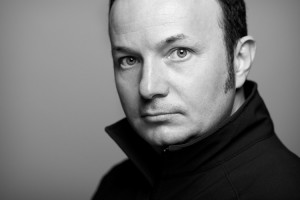 Vladan Milisavljević is a professional photograph born in Belgrade on 10.10.1970. He started showing interest in photography as a very young boy. Thus, at the age of 16 he got his first professional assignment.
Along with the passion for photography begins his love for diving. His biggest inspiration comes from macro details of the underwater world. Therefore, majority of his photos are taken in the deep blue seas. His unusual capability to detect and perceive the details of the underwater world are best portrayed in his famous collection called Ultramarin.
His versatility and wide range of personal interests are demonstrated through equal professional commitment and artistic approach towards underwater photography as well as architecture, food and drinks, portraits, fashion, still life …
Vladan Milisavljević is a member of ULUPDS since 2001. He received ULUPDS prize for artistic achievements and many other awards on festivals and exhibitions.
He was working for many worldwide famous magazines: KVADART, Elle, Paris Match, Fame, Kuća Stil, Casa Viva, Ambienti, Grazia, CKM, Nautika, Mobilni Magazin, E Magazin, Svet ronjenja i Ronjenje…
Apart from his own exhibitions he also participated in various group projects:
1994. exhibition in SKC-u with Jelena Nikolić
1995. exhibition in Tašmajdan park, promotion of the magazine "Ronjenje"
1996. group exhibition organized by magazine KVADART
1997. group exhibition within Festival of underwater movies in Dom Omladine
1998. portrait exhibition in Color Foto
1998. group exhibition within Festival of underwater movies in Dom Omladine
1999. exhibition of underwater photography within the promo event of "Svet ronjenja"
1999. exhibition "Podmorno" in the house of  Đura Jakšić in Skadarlija
1999. exhibition of underwater photography "More" in Color Foto
1999. group exhibition within Festival of underwater movies in Dom Omladine
1999. exhibition "Plava nedelja" in Herceg Novi
2000. group exhibition within Festival of underwater movies in Dom Omladine
2000. exhibition "Podmorno 2" in Herceg Novi
2000. exhibition "U Pokretu"
2000. group exhibition "5. oktobar" in Dom Omladine
2001. exhibition of new members of ULUPDS in Singidunum gallery
2001. group exhibition within Festival of underwater movies in Dom Omladine
2001. exhibition "Plava nedelja" in Herceg Novi
2001. exhibition "Majski salon" ULUPUDS
2002. exhibition "Ultramarin" in Progres gallery
2002. group exhibition within Festival of underwater movies in Dom Omladine
2002. exhibition of underwater photography in Prometej galery in Novi Sad
2002. exhibition of underwater photography in Laza Lazarević galery in Sremska Mitrovica
2002. exhibition "Ultramarin" within festival Mondial de Limage Sous-Marine in Antibes, France
2003. group exhibition within Festival of underwater movies in Dom Omladine
2004. group exhibition within Festival of underwater movies in Dom Omladine
2005. group exhibition within Festival of underwater movies in Dom Omladine
2006. group exhibition within Festival of underwater movies in Dom Omladine
2007. curator and participant on IV International exhibition of underwater photography in Pančevo
2010. group exhibition for humanitarian fond "Sveti Nikola" u City Library
2011. group exhibition for humanitarian fond "Sveti Nikola" in the house of Đura Jakšić in Skadarlija
References:
Price WaterhouseCoopers
Delloite
EFG banka
Erste banka
Delta banka
LB banka
Cosmic Sound London
Carnex
Centroproizvod
Gemax
Samsung
Fuji I&I
Fuji Film
ICN
Bambi
Imlek
Becs pivo
Loewenbraeu pivo
Lav pivo
Pils plus radler
Sinalco
Eurojet
Filip travel
Aura
Bianca hotel
Avala hotel
Lipka hotel
Plavnica hotel
Grand Spa Kopaonik
Hotel Miramonti Italija
Gaj Inženjering i opremanje
LHC
Stil Mobo
Gorenje
Mercator
Comtrade
Građevinska direkcija Srbije
Galenika
Hemofarm
Panorama Dedinje
Kotor Vista
Morinj Springs
Hotel Podgorica
Skijalište Bjelasica
NIS
Restoran Madera
Restoran Klub Književnika
Hotel Hyatt
Ball Packaging
Marbo
Lutrija Srbije
DMD Sistem
Grafo Nin
Novosadska mlekara
Galax
Tuna Fish
IBL Duga
A public
Executive Group
Sobranie
Orka
Afirma Draftfcb
West 65
BPM
Europen
emLEASING GmbH
Planet Bike
Blue Lemon
JP Skloništa
Bojević & Dašić advokatska kancelarija
Smwj
Humanitarni fon "Sveti Nikola"
JP Srbija šume
Ad Astra
Gras
Stil Mobo
Bekament